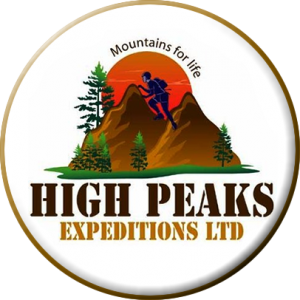 High Peaks Expeditions is an adventure tour operator organizes affordable package holidays in Tanzania. We conduct wildlife safaris, mount Kilimanjaro Trekking, Zanzibar Beach Holidays and bird watching tours. Besides wildlife, Trekking, and Beach holidays we also conduct cultural tours and holiday packages. As promoters we specialize in ground handling services for inbound tourist groups. We are a company of professional team of experts. Our network extends all over the country for trusted service, budget & luxurious accommodations and comfortable journeys. Apart from organized tourism we offer tailor-made or customized itinerary.
All Inclusive Packages
As Tanzania destination management company we are at forefront of wildlife tourism and Kilimanjaro Trekking in Tanzania. Our packages are all inclusive and booked well in advance. We offer best deals and proper trip arrangements to travelers all over the world. We organize photography tours in Tanzania National Parks. Join our safaris to enjoy wildlife in Tanzania. Enjoy the Sun in Zanzibar at beach resorts. Touch the roof of Africa at Mount Kilimanjaro. Take a boat cruise in Mafia Island. We offer more.
High Peaks Expeditions is a tour company with Africa wide network. We offer tailor made package tours with well-designed itineraries. Exploring new and lesser known destinations is our forte. Over the years we have an unblemished record of one successful tour after another. The company functions with effortless ease thanks to it highly experienced team and the professional network.
High Peaks Expeditions is also represented on SafariBookings.com and other booking platforms.
Changing Lives

High Peaks Expeditions believes in responsible tourism. When you book a tour with High Peaks Expeditions the benefits goes to local communities, tribal and indirectly you contribute to environment, the nature and the wildlife. Travel with us!