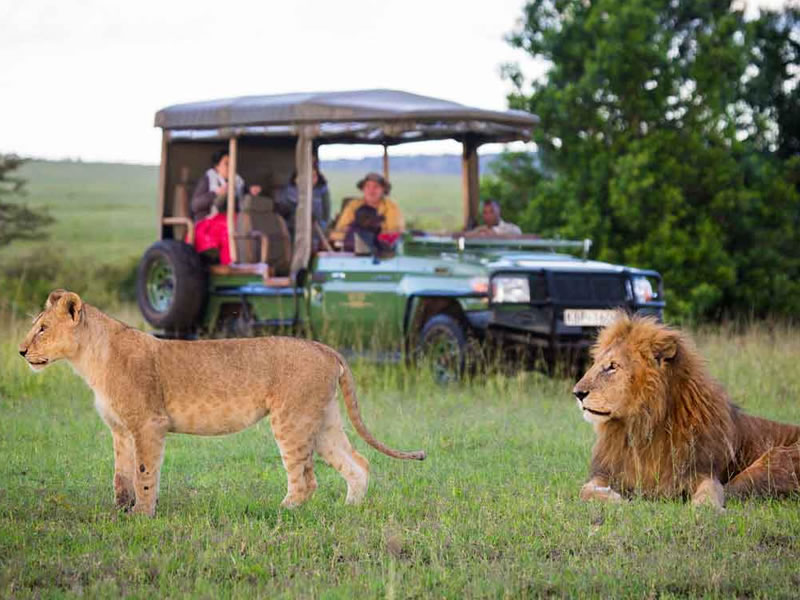 Amboseli park Kenya is one of the premium national parks that is located in the Southern part of the country bordering Tanzania. The park is also close to the famous Mt Kilimanjaro which is the highest peak in Africa. The park is one of the close protected areas to the capital city Nairobi, It hosts the largest population of African Elephants in entire Kenya. The park is endorsed by a wide range of tourist attractions and this has made the park one of the most popular national parks not only in Kenya but entire Africa. Visiting Kenya for wildlife game minus reaching Amboseli is more of incomplete.  
The park was established in 1974 as a national park. It has a great history as one of the oldest protected areas in Kenya which were first established as a game reserve in 1906 before it was upgraded to the status of the national park. It was later in 1991 that the park was declared UNESCO world heritage site so as to protect, preserve and conserve the different unique species at the park. 
Due to a wide range of inhabitants that cover the park, it has opened a wide gate for the different animal species at the park. The scenic views of the mountain Kilimanjaro is one of the added advantages the park has capitalized for its popularity. Its such a small protected area covering only 392 square kilometers this makes it easily exploited within one-day safari even.  
Location and accessibility of Amboseli national park Kenya
Amboseli national park is found 365 kilometers or 226 miles southeast of Nairobi. The park can be reached within 3 to 4 hours' drive from Nairobi. Amboseli is located in Kajiado County in the South of Kenya. Its found in the Northwest part of Mount Kilimanjaro which is found in Tanzania. The park can be accessed through two different routes though all originating from Nairobi. You can access it through Nairobi –Mombasa road. If you're in the South in the coastal area of Mombasa, Tsavo West national park or Tsavo East National park it is about 460 kilometers entering through Kimana Gate. 
How to access Amboseli national park Kenya
By road: The park can be accessed from both Nairobi in the North and Mombasa in the south along the coastal area. If you are from Nairobi there are two main routes which can be used to access the park. All these routes are in good condition hence making it first and easy to reach to the park. You will access the park is through Nairobi via Namanga on Nairobi-Arusha road. This route is the shortest route that we mostly ose for a day trips to the park entering through the Meshanani Gate. The other route which is short is using Nairobi- Mombasa road via Emali. You can enter the park from the South through Kimana in Olkelunyiet Gate.