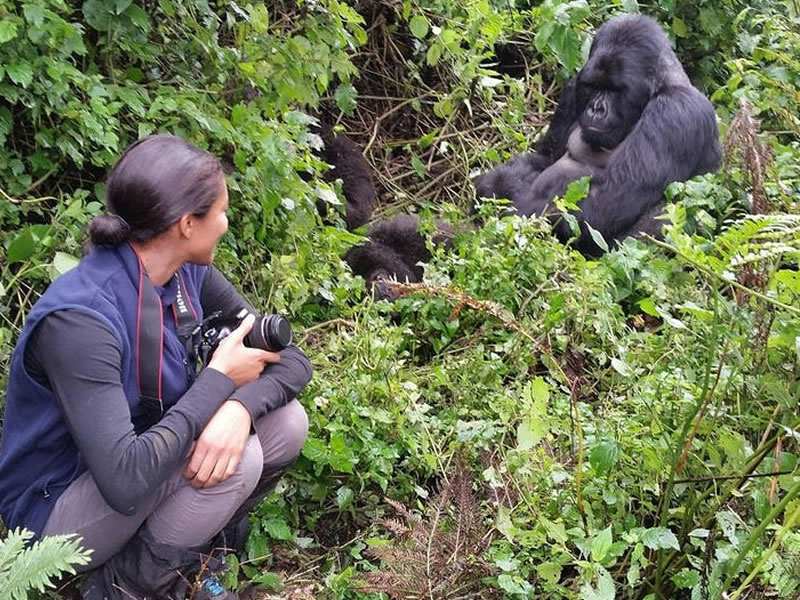 Mahale Mountains National Park lies on the shores of Lake Tanganyika in Kigoma Region, Tanzania. Named after the Mahale Mountains range that is within its borders, the park has several unusual characteristics. First, it is one of only two protected areas for chimpanzees in the country. (The other is nearby Gombe Stream National Park made famous by the researcher Jane Goodall.) 
The chimpanzee population in Mahale Mountains National Park is the largest known and due to its size and remoteness, the chimpanzees flourish. It also the only place where chimpanzees and lions co-exist. Another unusual feature of the park is that it is one of the very few in Africa that must be experienced by foot. There are no roads or other infrastructure within the park boundaries, and the only way in and out of the park is via boat on the lake.
The Mahale mountains were traditionally inhabited by the Batongwe and Holoholo people, with populations in 1987 of 22,000 and 12,500 respectively. 
When the Mahale Mountains Wildlife Research Center was established in 1979 these people were expelled from the mountains to make way for the park, which opened in 1985. The people had been highly attuned to the natural environment, living with virtually no impact on the ecology
4 Days Mahale National Park (Fly In Fly Out)
 

Day 01: Dar es Salaam or Arusha/Mahale National Park
The morning after breakfast, transfer to the Airstrip ready for the flight to Mahale Mountain National Park. Arrival picked up and drive to the lodge. Late afternoon, start a chimpanzee tracking.
Dinner and overnight at the Camp/Lodge
 

Day 02: Mahale National Park full day
You will spend two full days chimpanzee tracking in Mahale. Chimpanzees normally move in search of food and nest wherever there's an abundant food source such as their favorite fruit. Snorkeling is an option if you'd like to cool off in the water and see what lies below the surface.
Dinner and accommodation at the Camp
 

Day 03: Mahale National Park full day
After breakfast, you will depart on another day of watching the chimpanzees in the woods. Gombe Stream National Park became famous for a conservation project launched by Jane Goodall, who first arrived in Gombe in 1960. You will climb Jane's Peak and visit Kakombe Falls if weather permits; as well as walk independently. After that, a walk along the lake waterfall is possible. Later in the day, you will return to the lodge for dinner and overnight.
 

Day 04: Mahale National/Dar es Salaam
The morning after breakfast, with picnic lunch boxes, relax at the beach while waiting for a transfer boat at noon, ready for transfer back to the airstrip for catching your charter flight back to Dar es Salaam or Arusha city at 5:30 pm
End of Program