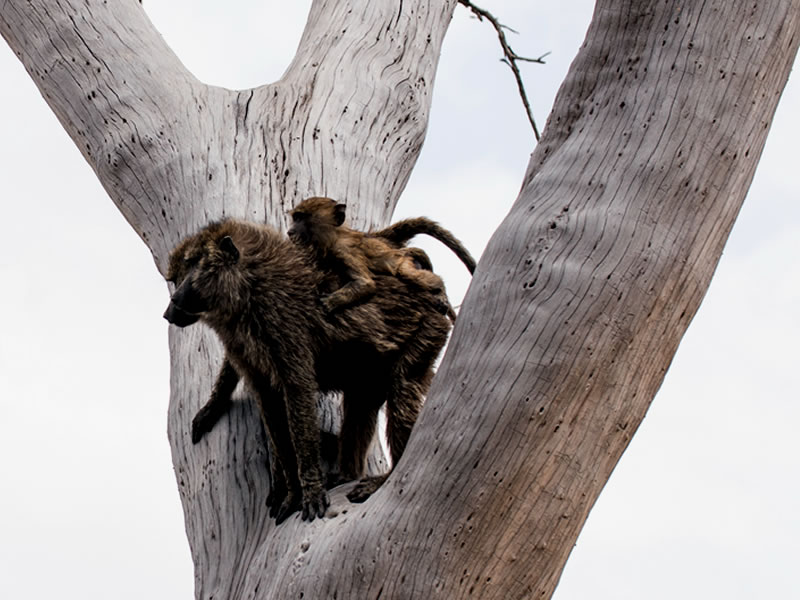 Situated in one of the country's most beautiful wilderness areas, Udzungwa Mountains National Park is very special indeed. The 1000 km² park features scenic mountains and forests that are home to animals found nowhere else on earth. Six species of primates, including the rare Iringa red colobus monkey and the Sange crested mangabey monkey can be found here. The park also has elephant, buffalo, leopard and a rich birdlife.
The park lies in an area that is one of the few places in Africa to be covered by continuous rainforest. Though there are no roads, there are several hiking trails which are quite popular with hikers.
The Udzungwa Mountains are a mountain range south east of Dodoma in Tanzania and are part of the Eastern Arc Mountains. They are covered with tropical rainforest, mountain forest, miombo woodland, grassland, steppe and are home to many large mammals, including the Uzungwa Red Colobus and Sanje crested mangabey, and unusual animals such as the Grey-faced Sengi. The area has an extremely high biodiversity with numerous endemic species (more than 25% of the vertebrate species). They rise to 2579m at Luhombero and 10% of them are protected by national parks (the Udzungwa Mountains National Park and Udzungwa Scarp Forest Reserve).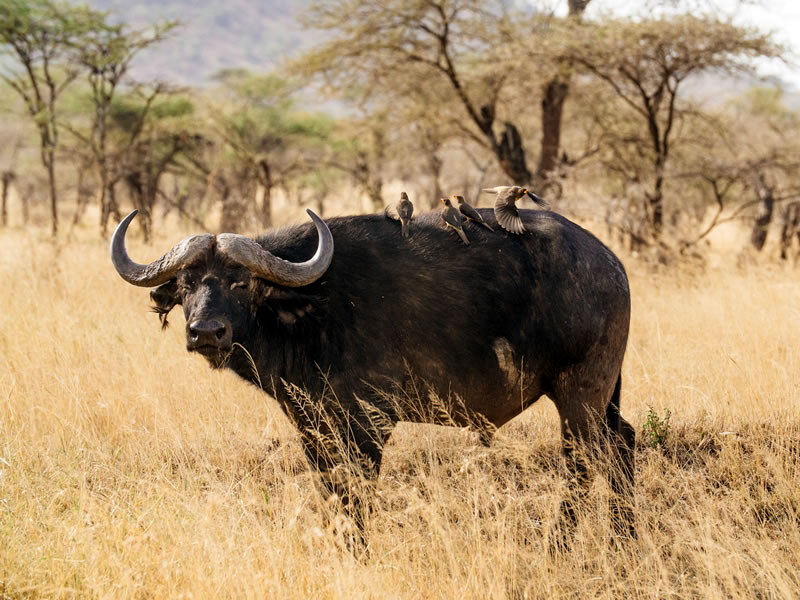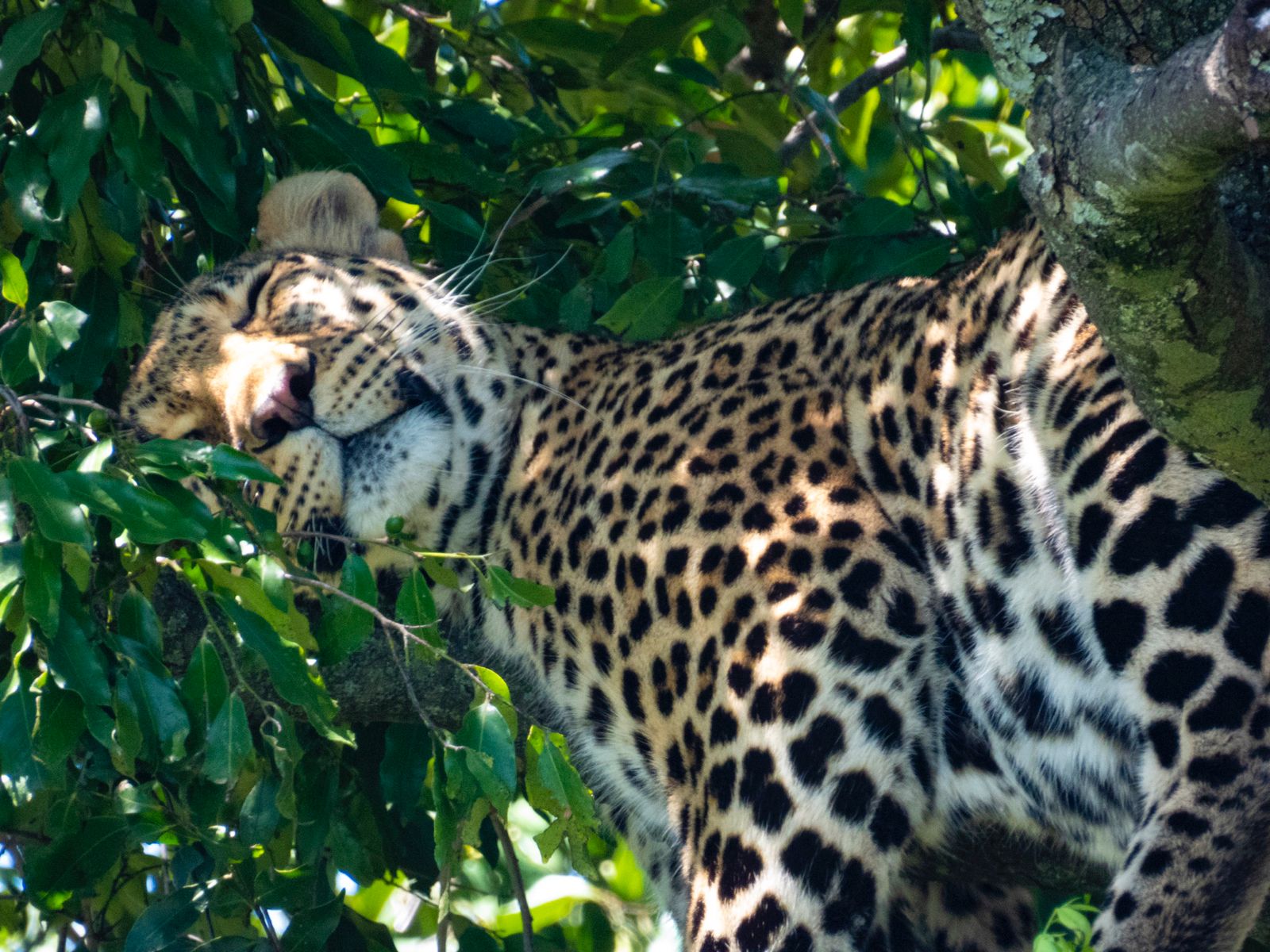 6 Days Safari – Southern Tanzania
 

Day 02: Mikumi National Park full day
Breakfast then collects lunch boxes and departs for a full-day game drive in the Park which is expecting you to see wild animals like Elephants, Giraffes, Lions, Buffaloes, and other animals that the guide will sport for you.  Picnic lunch will be provided inside the park
Dinner and overnight at Hotel/Camp/Lodge
 

Day 03: Mikumi National Park/Udzungwa National Park
After breakfast collects lunch boxes and then head for the Sanje Waterfalls at Udzungwa, which is the highest waterfall in Tanzania. You can swim in the natural pool (remember your swimwear). Our guide/rangers will accompany you on the hiking tour. Udzungwa Mountains National Park is well known for its excellent hiking, trekking, mountain climbing, and forest walks. The most popular hiking tour is up to the Sanje Waterfalls, looking for monkeys, swimming in plunge pools, and enjoying the spectacular view while enjoying a picnic lunch. After your hiking tour, you will descend the mountains and return to your back to Mikumi overnight.
Dinner and overnight at Hotel/Camp/Lodge
 

Day 04: Mikumi National Park/Saadani National Park
After the breakfast drive to Saadani National Park, lunch at Morogoro
The Saadani National Park is home to a variable mix of both marine and mainland flora and fauna. The vegetation in the park is unique and includes mangrove forests around the winding Wami River and ocean, clumps of palm trees, coral reefs in the Indian Ocean, short and tall-grass savannah, and the harsh black cotton plains.
Dinner and overnight at Hotel/Camp/Lodge
 

Day 05: Saadani National Park full day
After breakfast depart for boat riding at Wami river, Saadani Boat Safari; Boating safari in Saadani national park is a real adventure. Riding a boat on the Wami river and watching hippos and crocodiles in close vicinity will bring you a sense of real African safari. This boat safari offers the guest privilege to enjoy safari and beach holidays at the same time.
After the picnic lunch proceeds with the game drive inside the Park.
Dinner and overnight at Hotel/Camp/Lodge
 

Day 06: Saadani National Park/Dar es Salaam
After breakfast depart to Dar es Salaam option Bagamoyo historical site
The town of Bagamoyo is home to world-class Historical sites and one of UNESCO's World Heritage Sites with rich cultural heritage waiting for you to explore.
Expand map, This town was once a most important trading port along the East African Coast and a German East Africa Capital. Bagamoyo is home to many ethnic groups, including the Wakwere, Wazaramo, and Wazigua. Different cultures including people of Arab descent coexist in Bagamoyo making the town a peaceful and friendly place for visitors from all over the world.
Later evening transfer to Dar es Salaam International Airport for your scheduled flight back home
End of Program